Out
(FR: Coming Out)

by Denis Parrot
63'


English, French, German, Japanese, Russian
Not even a second. Just a few stammered words. Again I can feel this long forgotten fear. Violent, tenacious. In front of my computer screen, I have just discovered this video made by a young teenager. He is filming himself, soon he will tell his grandmother he is gay. He calls. The loudspeaker is on. One ring, two, three. The old lady picks up, the teenager breaks down.

Through a montage of compelling and breathtaking videos posted on the Internet by young gays, bis, lesbians or transexuals, Out makes us experience from within the groundbreaking moment of their coming out –after which their intimate and social life shall be forever changed.


Theatrical distributor (France):
KMBO


Co-producer: Upside Films (France)
International sales:

Ampersand


With the support of Région Ile-de-France & CNC Avance sur recettes (finishing funds)
Broadcasters: Canal+ , Ciné+
Selected at the DOK Leipzig co-production market 2017




Festivals 2018/19 : Sheffield DocFest (UK),

Biografilm Festival Bologna (Italy), Nice In & Out film festival closing film (France),

Atlantida FilmFest at Palma de Mallorca (Spain), Busan IFF (Korea), DOK Leipzig (Germany), Chéries-Chéris Paris LGBTQ+ film festival (France), CPH:DOX (Denmark), Docpoint Helsinki (Finland)

Awards: "Free Spirit Award" at Warsaw International Film Festival (Poland), "Youth Prize" at Reus Memorimage Film Festival (Spain), "Impact Award" at Fipadoc Biarritz 2019 (France)
FRENCH THEATRICAL RELEASE: May 1, 2019
CANAL+ BROADCAST: Tuesday, November 26, 2019
Radio Congo

by Philippe Ayme
53' - Completed
Kikongo, Kibunda, French

DR Congo, 2018. The long awaited presidential elections trigger hopes and debates all over the country. In the countryside, community radios struggle to cover the turmoil despite increasing political unrest, censorship and depletion of energy resources. When in a village lost in the palm fields a forgotten palm oil Diesel engine is found, all the farmers are asked to unite to save their local radio. A resounding tale about freedom of expression, political awareness and the frailty of democracy.

Broadcasters: Public Sénat, Lyon Capitale TV (France)
In coproduction with Atelier Atlas
With the support of the CNC, Auvergne-Rhône-Alpes Region,
Procirep Angoa, SCAM Brouillon d'un rêve grant, SACEM music grant
Selected at the 2017 Sheffield MeetMarket
Sales agent: Beliane
S

Broadcast dates: Public Sénat on May 25, 2019 at 9pm + Aug 9 and 23 at 6pm & Lyon Capitale TV on July 26 at 9pm.
CINEMA SCREENINGS on Wed Aug 28, 2019 at 8:20pm / Fri Aug 30 at 3:10pm / Sun Sept 1 at 3:10pm / Tuesday Sept 3 at 8:20pm @ Espace St-Michel 75005 Paris, the whole program here and more info there.
E
Festivals 2019: Namur IFF (campus), Lumières d'Afrique Besançon (competition), Traces de vie Clermont Ferrand (competition)
Part of "Les Toiles du Doc" program
Palestinian Women
by Mariette Auvray
3 x 17' / 52' - In production
Arabic, English
From Jerusalem to Haifa, stopping by Acre, Bethlehem and Ramallah, we travel across Israel and the West Bank to meet with Palestinian women shaping the cultural landscape. These activists, feminists, entrepreneurs, artists... tell us about their culture and identity in a war-torn territory. The series offers a dive into the lives of these young women and thus sheds light on this generation of girls, who are striving to build a future in a divided and much disputed country.


With the development support of the CNC New Media fund, Bourgogne-Franche-Comté Region,
Roberto Cimetta Fund, recipient of the CNC Talent grant

Tombée du ciel, chroniques d'une campagne

by Samuel Boujnah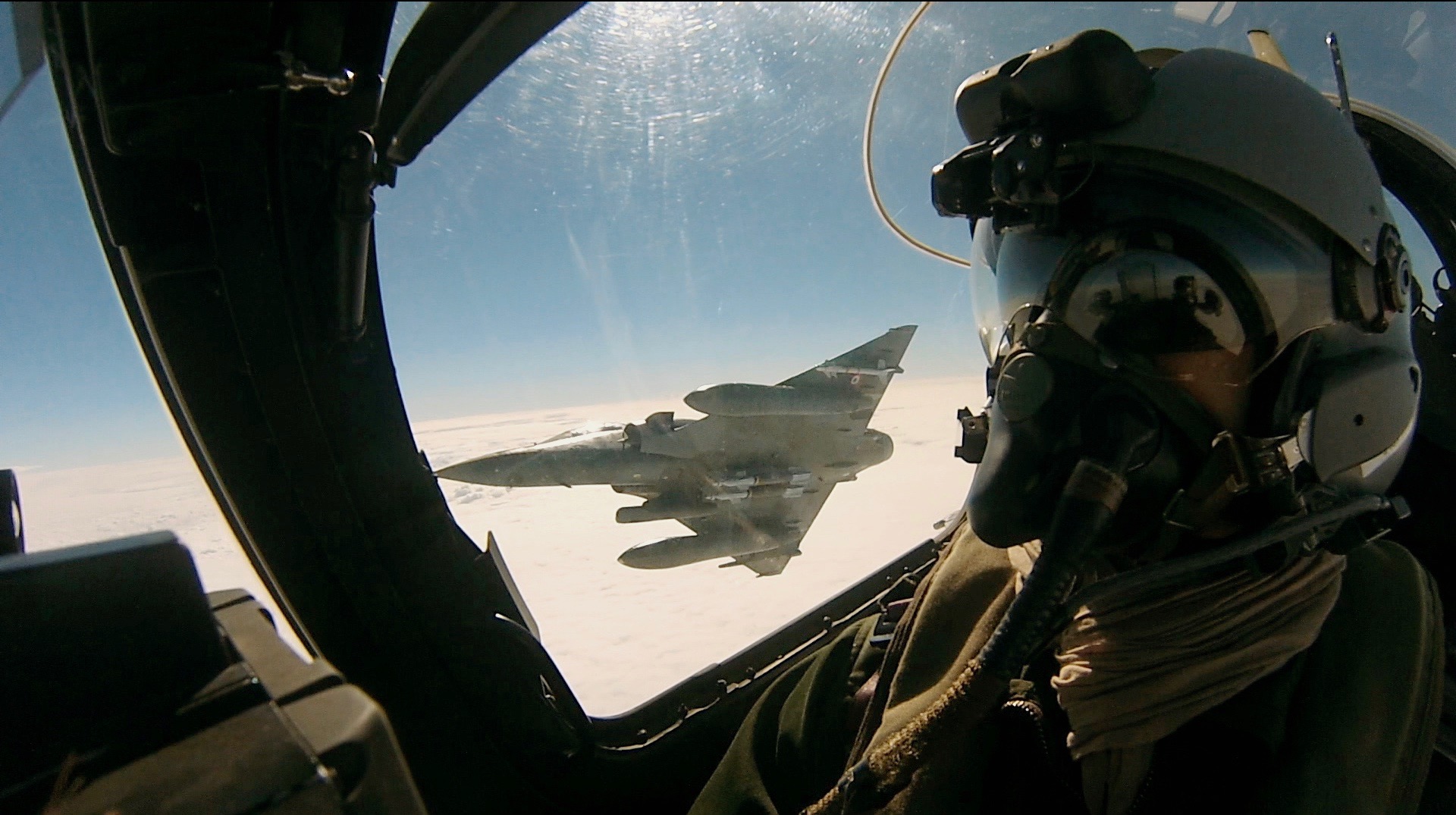 In the wake of the presidential election, rages the battle for Congress. All over the country, a new kind of candidates runs under the 'En Marche !' banner, the movement created only a year ago by new president-elect Emmanuel Macron. Half of these wannabe representatives come from civil society. The documentary focuses on the campaign of Marion Buchet, a former fighter pilot running for MP in a forlorn industrial area, in the East of France. The National Front scored locally in the first round of the national vote. Is Marion going to win this new battle?

In co-production with VICE MEDIA FRANCE


Broadcasted on VICELAND TV on May 21, 2018 at 9:10 pm
Available on MyCanal replay until June 20, 2018
L'orientation (Ways)
by Géraldine Millo
52' - In development
French

Eléonore is a big mouth teenage girl attending vocational school in Fécamp, Normandy. She can follow the apprenticeship she likes in order to become a nurse, a caterer, a hairdresser or even a farmer… But unlike her friend Marion, she looses track and drops off of school. While she stays home among her family and takes care of her numerous siblings, Marion goes to Caen, the big city, to learn how to become a beautician. In her unique aesthetic style, director Géraldine Millo shares her vision of the friendship between two endearing rural teenage girls coming from overlooked backgrounds.

With the support of the Normandy Region and CNC diversity grant, and Périphéries residence
Coproduced by Lyon Capitale TV, la chaine Normande

DRYADES FILMS, 46 rue Paul Vaillant Couturier, 93600 Aulnay-sous-Bois, France / 12 boulevard National, 13001 Marseille / SAS au capital de 45 000 € - RCS 822 223 327 - APE 5911C
Tel: +33(0)6 76 87 14 97 / +33(0)6 64 50 76 96 - contact@dryadesfilms.com